About me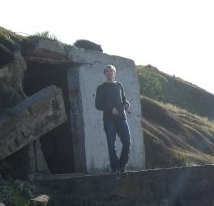 My name is Peter Coles, I graduated with a degree in Computer Science from MIT in 2007, and I moved to NYC to work at the startup Hunch. In November 2011 Hunch was acquired by eBay, and we are opening up their New York office.
This blog covers mostly technical topics related to front-end web development—some as tutorials and some as random or goofy side projects—and it has a spattering of other material too.
Some friends of mine: Chris Dixon, Tom Pinckney, Matt Gattis, Kelly Ford, Ben Gleitzman, and Jon Russell.